European Exhibition Transport
* Full European coverage in Dedicated vehicles.
* Delivery and collection from the Exhibition event, for you to assemble.
* STORAGE - Short or Long term, Secure and Insured.
* Delivery and collection of your stand and consumables for assembly and break down by us.
* Urgent 24 hour Collection and Delivery of Printed Goods
* 7.5t Tail Lift Box vehicles available also Express 3.5t Sprinter vehicles.
European Exhibition Stand Assembly
With so much to do, and so little time to do it, you have enough on your plate to make a success of your exhibition, without the hassle of worrying about transport and Logistics.
You just let us know what, where and when you need it, and we sort it out. This includes the exhibition halls all over Western and Eastern Europe. Your people can fly out there without the struggle of co-ordinating the arrival of the stand in a foreign country.
Whether you're looking for a one-off delivery, or a long term arrangement, we're happy to hear from you.
After breakdown and transported back to the UK, we can store your stand until the next event in our Secure, Insured Storage Unit.
European Time Critical transport provided for a Time Sensitive delivery to The Metropolitan Expo centre
near Athens Airport, Greece from the UK.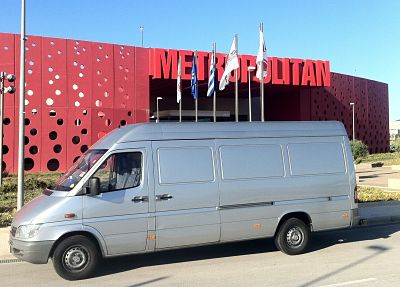 European transport provided for the Millionaire Fair in Amsterdam below.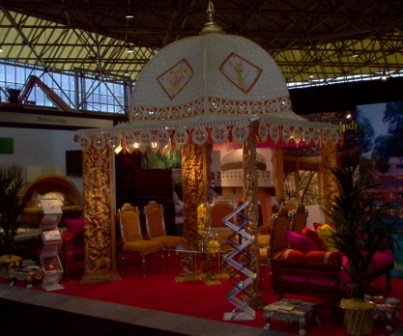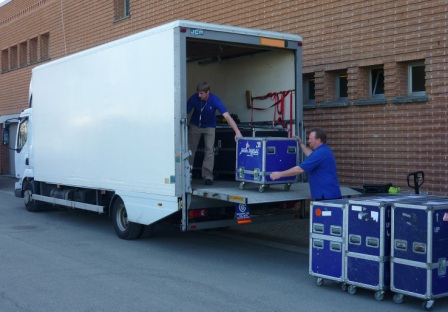 And Monaco F1 transport supplies again this year, below.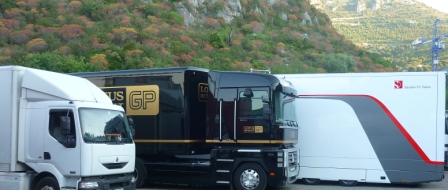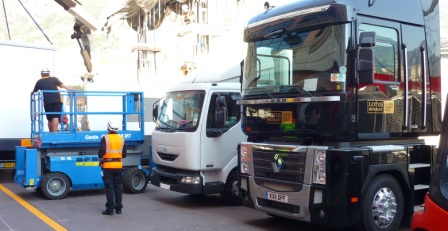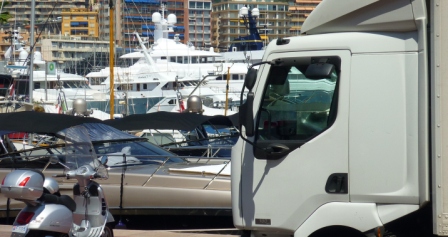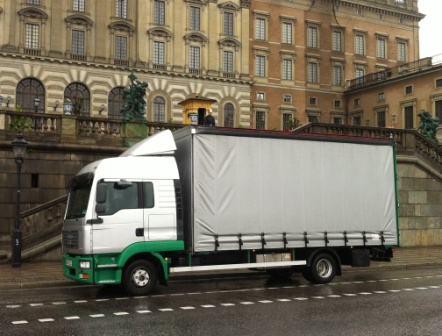 The Big Curtainsider truck - above right is in the heart of Stockholm after making a delivery.